On the occasion of the award ceremony of the 11th Grand Prix de la Rose, organized by the National Society of Horticulture of France (SNHF), the new Baie des Anges ROMANTICA® Radprov rose was presented.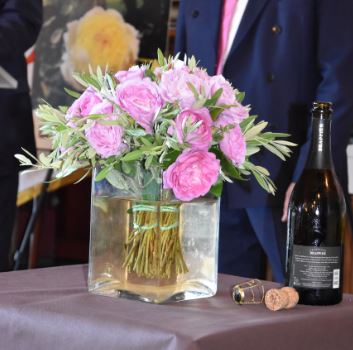 It is an exceptional variety that leaves no one indifferent thanks to its profusion of beautiful pink flowers, very double, produced continuously from spring to frosts. Their powerful scent, with citrus aromas, is reminiscent of the surroundings of the Promenade des Anglais.
The plant is very healthy, with a compact habit, and shiny dark green foliage. It will work wonders in gardens or terraces, where its enchanting scent will awaken your senses. Perfect in combination with perennials or annuals, Baie des Anges ROMANTICA® Radprov will bring a touch of romance to your flower beds and pots!