The charm of a wild and natural garden
Environmental concerns have been at the heart of our research and breeding program for more than 40 years. Endowed with exceptional qualities, our roses in our new FRIENDLY® range are naturally included in easy-to-maintain garden beds and are easily integrated into an ecosystem favorable to biodiversity:
The single flowers, grouped in bouquets of 5 to more than 20 flowers, have the charm of wild roses, with the advantage of being more colorful and renewing themselves quickly in successive waves from May-June until frost. Rich in pollen and nectar, they irresistibly attract bees, butterflies and other foraging insects. It's a never-ending ballet!
Blooms are followed by abundant fruiting, vermilion red rose hips feed fruit-eating birds (blackbirds, thrushes, etc.) and remain decorative for a long time during fall and winter. They shine under the frost!
Naturally very resistant to diseases, FRIENDLY® roses do not require any phytosanitary treatment. Their annual maintenance comes down to pruning (preferably short) in February-March (remember to keep them watered in times of drought).
This range of easy roses appeals to communities and landscape professionals as well as private gardeners with their limited maintenance and their decorative appeal that is renewed throughout the year. Undemanding, they grow in any type of soil and tolerate heat and drought. Plant, water and admire while leaving the work to Mother Nature!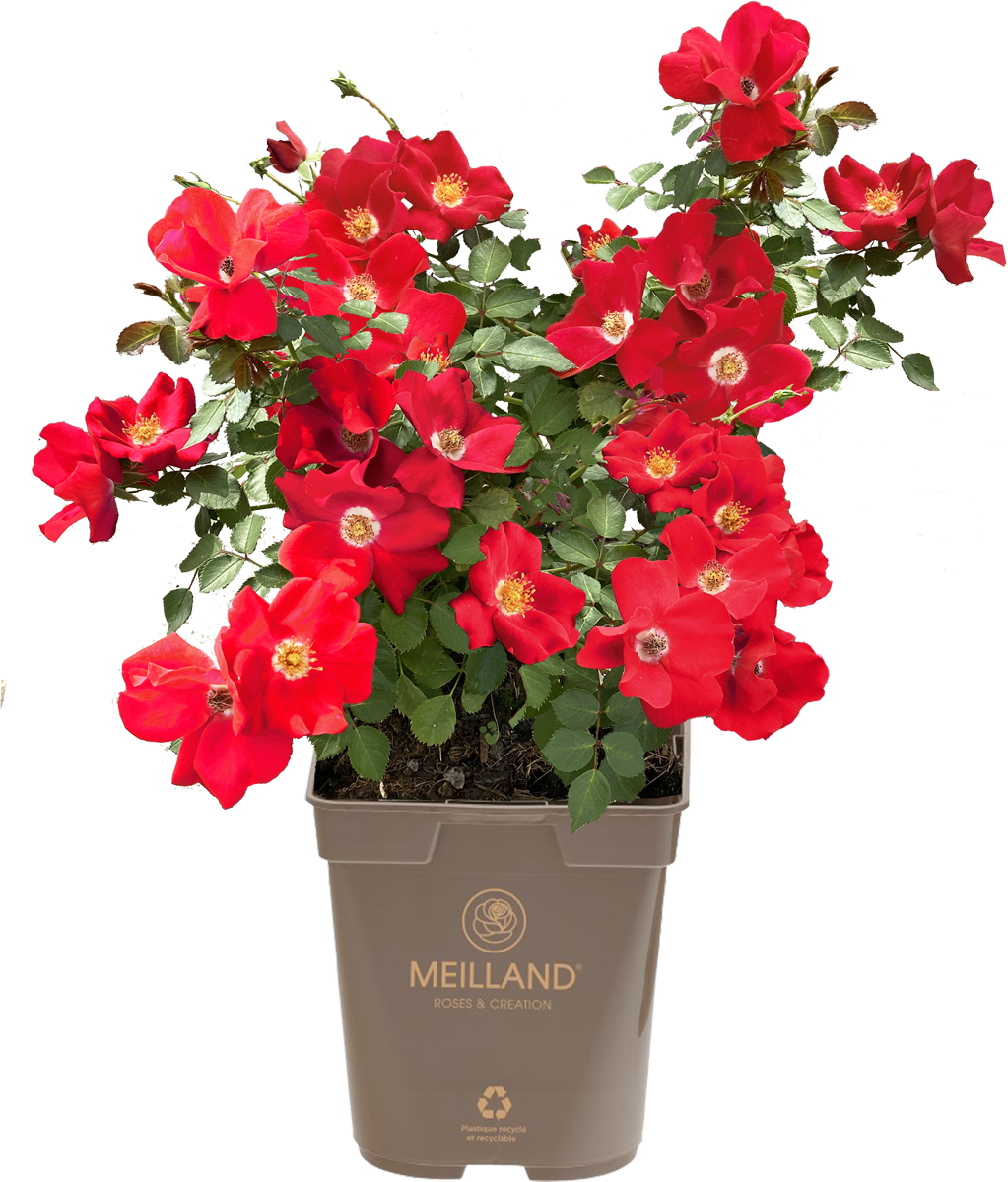 Our FRIENDLY® roses are available in 4 colors:
FRIENDLY® Purple var. Meicosme: bright fuchsia pink roses, small white heart, golden yellow stamens.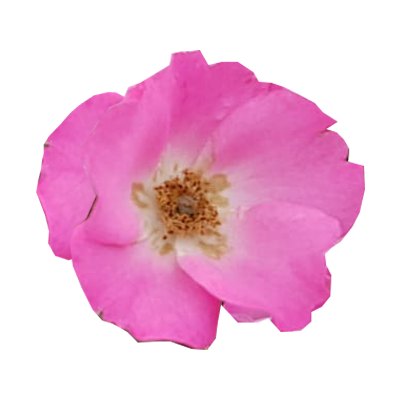 FRIENDLY® Pink var. Meissalu: bright pink roses, small white heart with ocher-yellow stamens.
FRIENDLY® Sweet var. Meinatope : very pale pink roses with a marked white heart, evolving to white, golden yellow stamens.
FRIENDLY® Red var. Meiariba : cardinal red roses, small white heart, yellow stamens.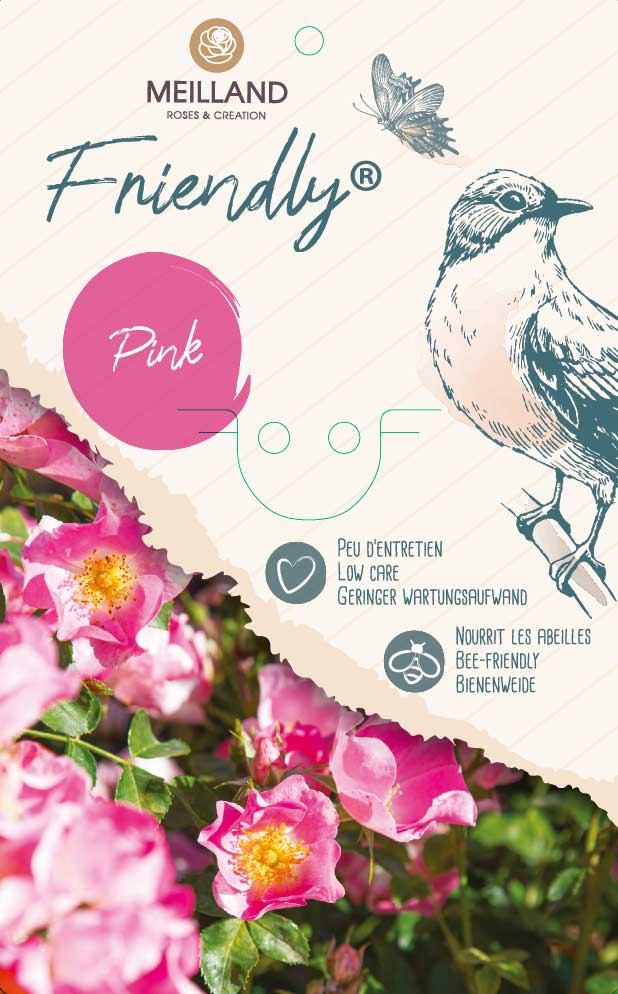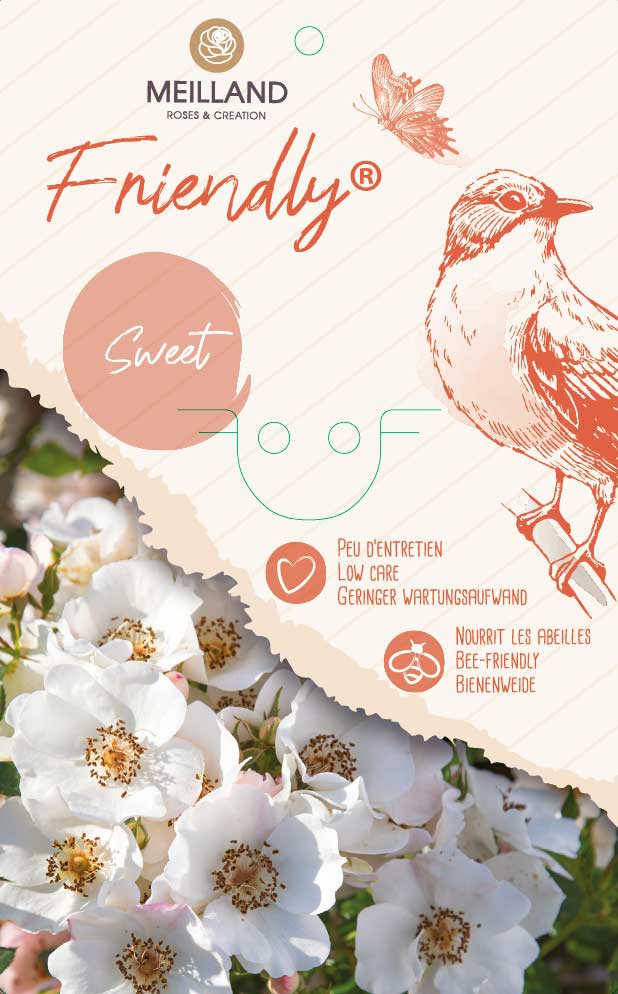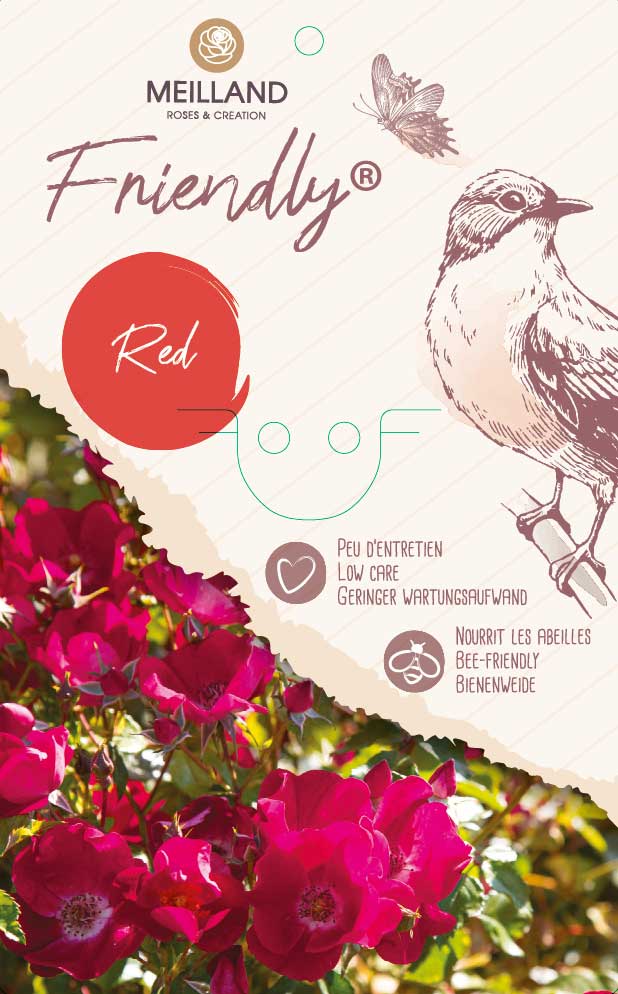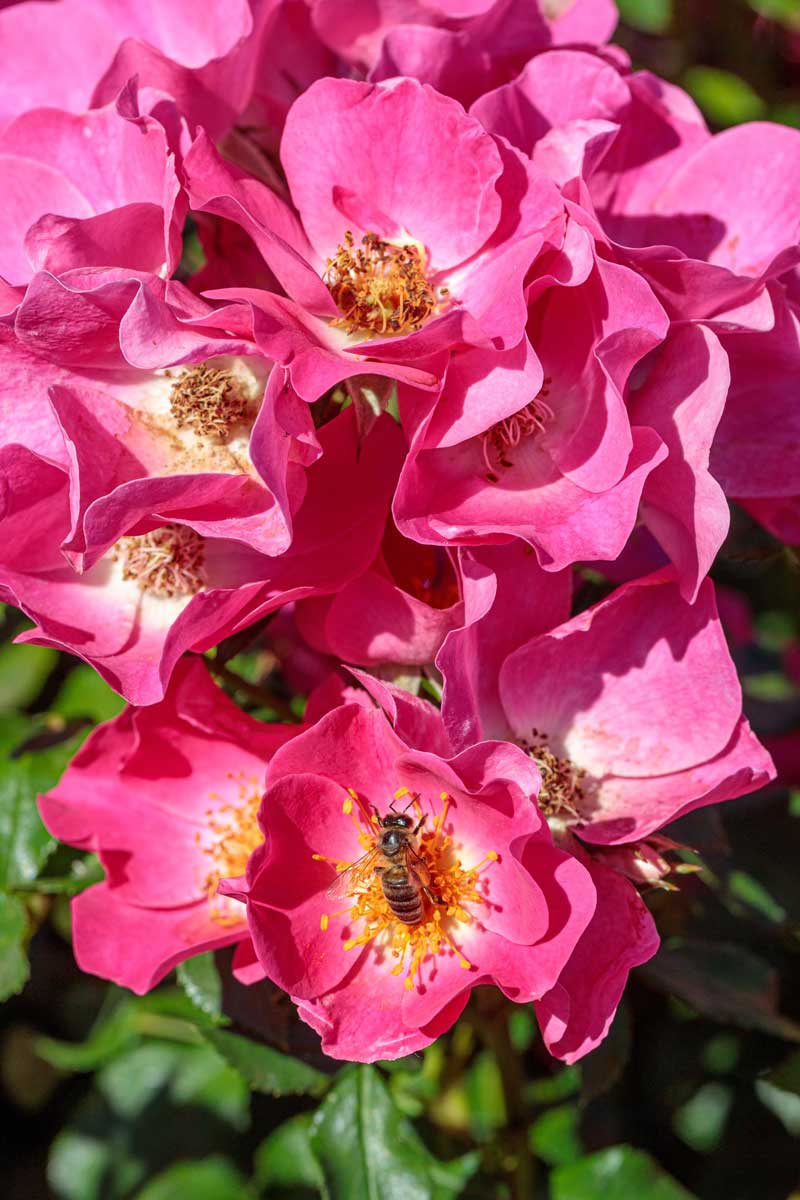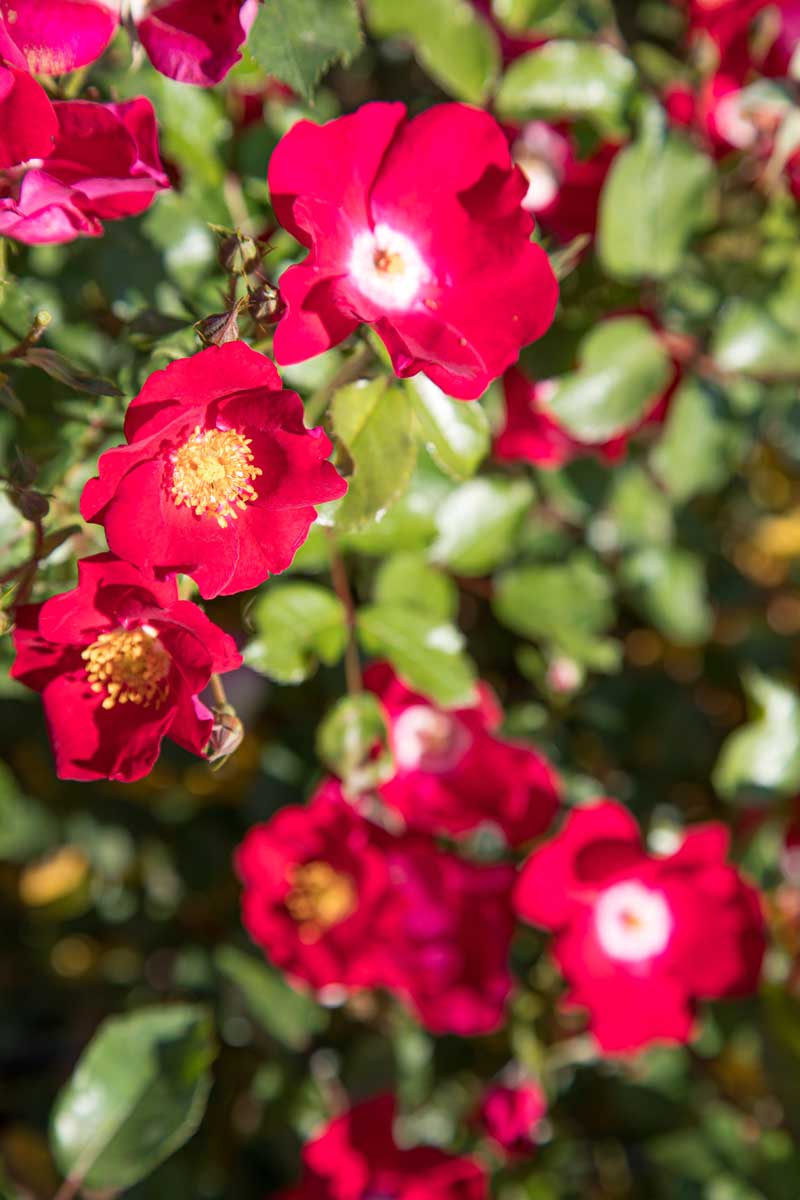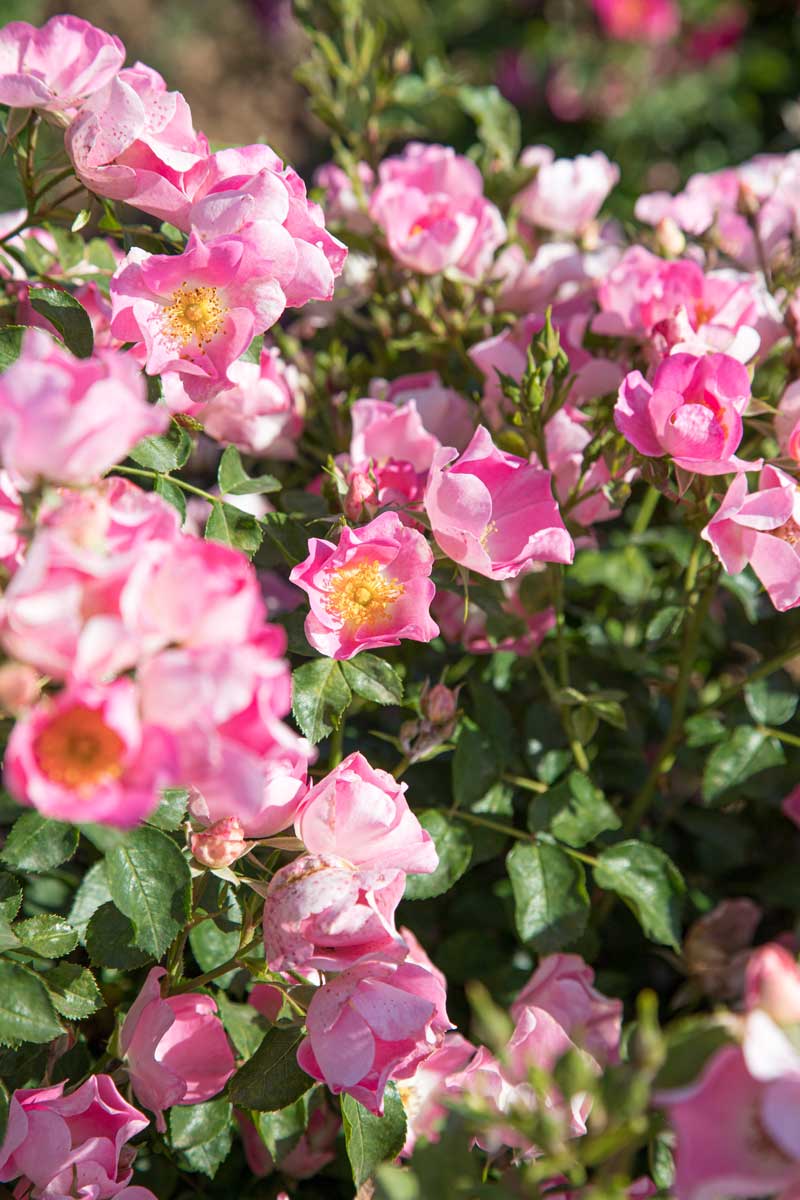 Quatre saisons d'intérêt :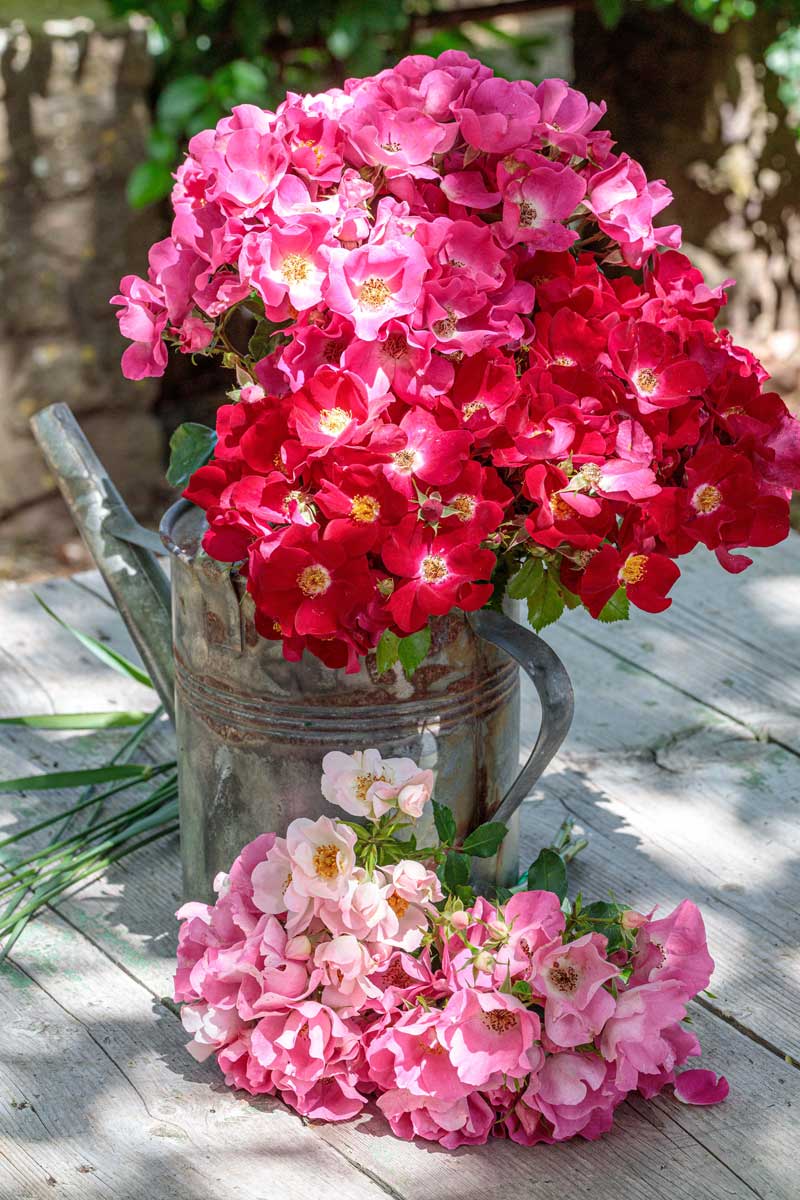 Features common to the 4 colors
Shape: simple, wild rose type
Rose diameter: 5-6 cm
Number of petals: 5
Perfume: no
Flowering: very uplifting from May-June until frost.
Decorative fruiting.
Vegetation: vigorous, very bushy and balanced
Adult height: 80-100 cm
Foliage: shiny dark green.
Resistance to disease: exceptional
Uses: Groups, hedges, flower beds, borders, containers. Superb in combination with seasonal flowers, bulb flowers, perennials and shrubs in "4 season" sets.
NB : the FRIENDLY® range is available from spring 2021, exclusively in garden centers and for landscape professionals.
Découvrez les Variétés de Rosiers de Jardin Meilland