Continuous Blooming – Easy Maintenance
KNOCK OUT® family of Roses: a great contribution to the rose at the dawn of the 21st century. KNOCK OUT® radrazz having obtained the AARS (All American Rose Selection) in 2000 became a commercial success in the United States of America by beating all sales records for a new pink! Today is the best-selling rose in North America. Meilland is proud to have selected the 7 varieties of existing KNOCK OUT® family of roses to date.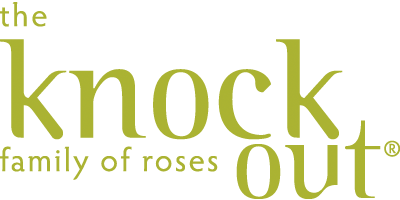 Easy maintenance
KNOCK OUT® family of Roses are low maintenance. Mandatory cut back each year to maximize blooming. The plants have a special resistance to cold, frost and disease.
Spectacular blooming
KNOCK OUT® Family of Roses : a very abundant and continuous flowering cycle, from spring until frost. Red, Pink, Yellow and White, KNOCK OUT® Family of Roses enchant your gardens and landscape projects.
Amazing Landscape Variety
KNOCK OUT® Family of Roses: an incredible range of landscape varieties that has revolutionized the use of roses in large urban complexes and parks. Perfect for massive plantations and roadside.