ADR 2021 certificates have been awarded and our varieties FRIENDLY® Purple Meicosme and FRIENDLY® Sweet Meinatope have been awarded! Their exceptional resistance and endless flowers impressed the judges of the 11 ADR trial gardens. The FRIENDLY® range, composed of 4 sister varieties with different flower colors, has been bred to welcome biodiversity in the garden: single flowers irresistibly attract bees and butterflies, decorative hips feed birds in the fall: plant, water and enjoy while letting Mother Nature do the work!
FRIENDLY® Purple Meicosme (©Meilland International)
What is the ADR? The ADR is a German certificate which is awarded each year to the best varieties of roses according to various criteria: resistance to diseases, blooming power, aesthetics etc … The varieties are evaluated for 3 years in 11 different gardens in Germany, in order to ensure that they are adapted to different climatic conditions. Meilland is the non-German breeder who have won the most ADR, and this is confirmed with these 2 new ADR. This is great news that delights Christina MEYLAN, the godmother of the FRIENDLY® range!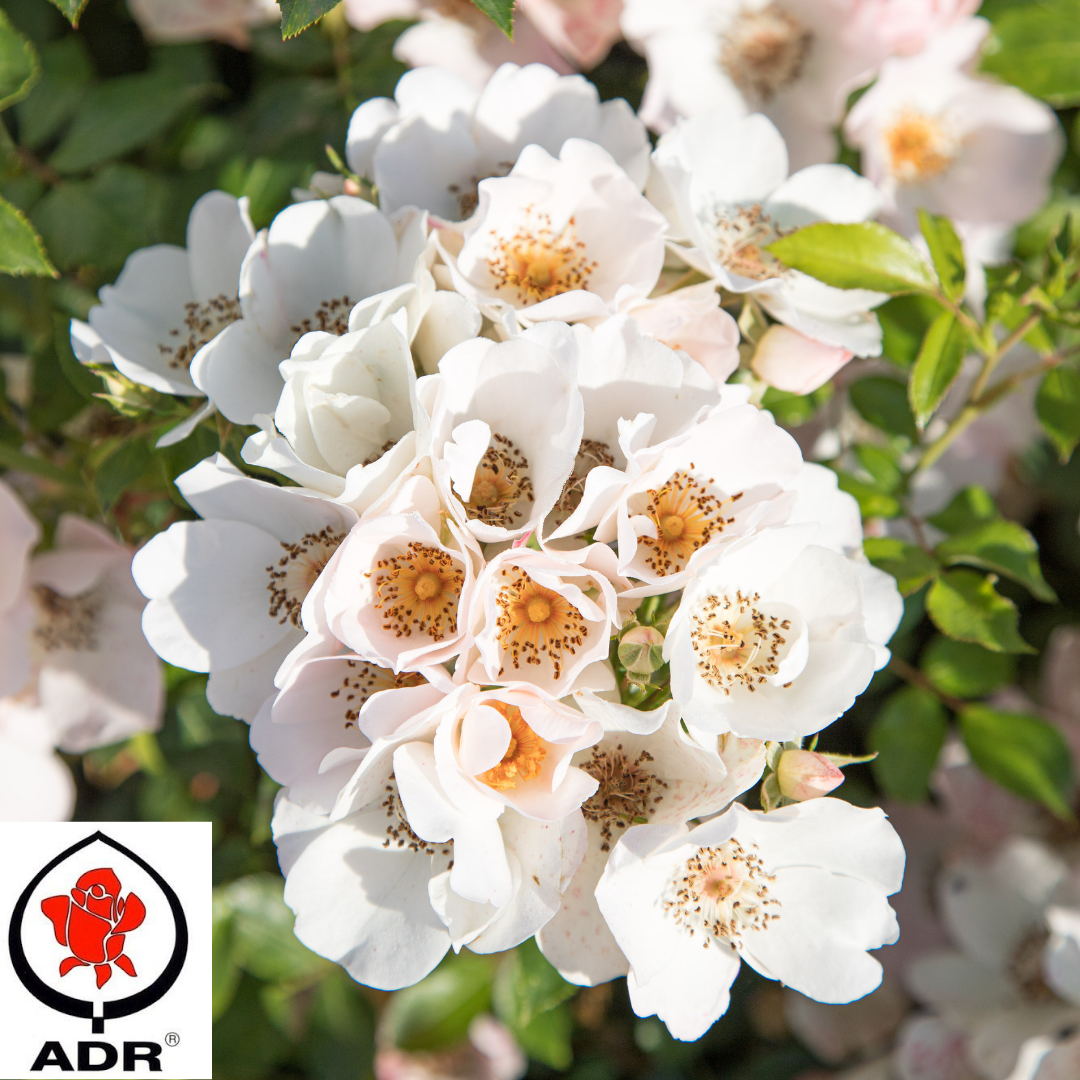 FRIENDLY® Sweet Meinatope (©Meilland International)